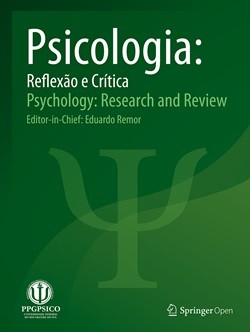 I have published a new article on case study appraisal in Psychology: Research and Review/Psicologia: Reflexão e Crítica, which is part of my doctoral research project, Knowledge generation processes and the role of the case study method in the field of psychotherapy.
Kaluzeviciute, G. (2021). Appraising psychotherapy case studies in practice-based evidence: introducing Case Study Evaluation-tool (CaSE). Psychology: Research and Review/Psicologia: Reflexão e Crítica, 34, 9. https://doi.org/10.1186/s41155-021-00175-y
The paper argues that all forms of research can produce 'valid evidence' but the validity itself needs to be assessed against each specific research method and purpose. Existing appraisal tools for qualitative research (JBI, CASP, ETQS) have limited relevance for the appraisal of systematic case studies due to lack of attunement with clinical and methodological properties of case studies. This paper seeks to attend to this research gap by introducing a novel Case Study Evaluation-tool (CaSE). CaSE is positioned within a purpose-oriented evaluative framework, suitable for the assessment of what each systematic case is good for (rather than determining an absolute measure of 'good' and 'bad' systematic case studies). Anyone working with case studies (clinicians, researchers, students) will be able to utilise CaSE to assess specific systematic case studies and their relevance to the broader field of psychotherapy research and practice.
The article can be accessed in full here.
This and other recently published research articles by me can also be accessed through ResearchGate.